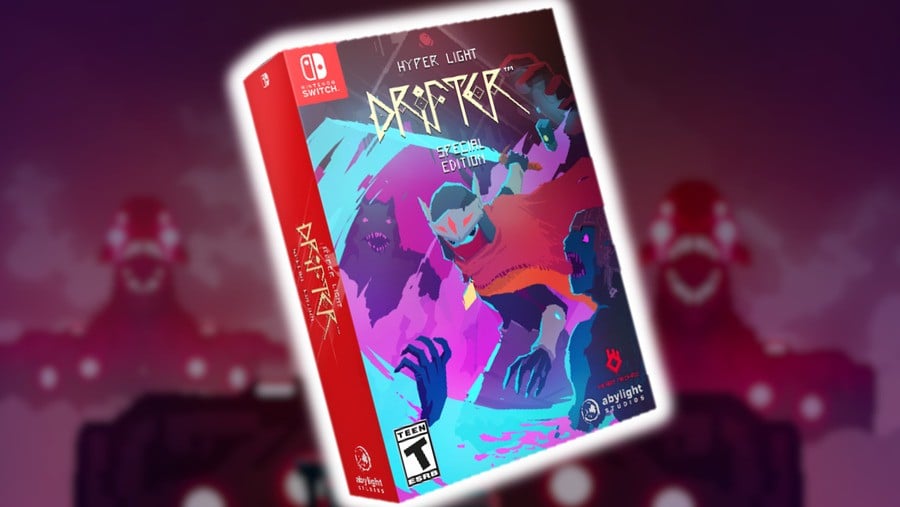 A special physical release of Hyper Light Drifter is now available to pre-order on Nintendo Switch.
Called 'Hyper Light Drifter – Special Edition Collector's Set', this lovely physical bundle includes everything listed below. Pre-orders are open right now in Europe, with the first 5,000 orders set to be shipped in January.
Poster: A full colour illustration sized 51 x 31 cm.
Key-chain: The Drifter's Companion sized 4 cm.
Lenticular Card: A Rosetta Stone card to interpret the forgotten language of the land.
2 CD: Original Soundtrack by Disasterpeace.
Sticker: Circular sticker sized 6 cm diameter.
Manual: A full colour booklet of 24 pages.
Inlay: Reversible print of the game cover.
Game cartridge: Cartridge for Nintendo Switch™
Those of you in North America won't miss out, as the bundle will also be available there thanks to a partnership with Limited Run Games. Pre-orders aren't live at the time of writing, but make sure to keep an eye out on the company's site and socials if you're keen on picking this up.
If you haven't played this one already, you really, really, should. We awarded the game a stupendous 9/10 in our review back in 2018, so we'd certainly recommend picking it up in one form or another.
Have you played Hyper Light Drifter? Share your thoughts on the game in the comments below.