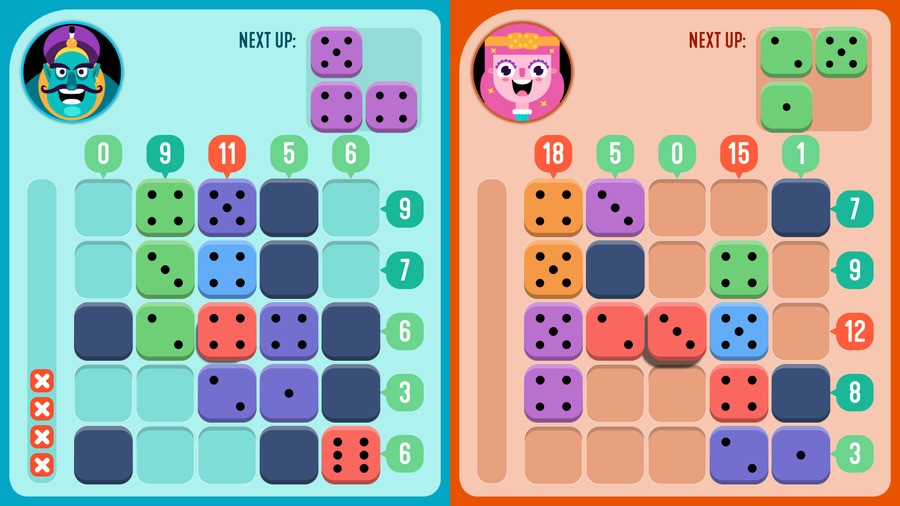 Kwalee might not be a studio that is instantly familiar to many console players, but the name of the man who founded it should ring a bell. David Darling, along with his brother Richard, established Codemasters in the '80s to create software for home computers like the ZX Spectrum and Commodore 64 before transitioning to consoles with titles like Micro Machines and Dizzy. The firm also took on the might of Nintendo – and won – with its Game Genie cheat device, and would become one of Europe's most prolific publishers and developers, a position it holds to this very day.
Darling parted company with Codemasters in 2007, founding Kwalee in 2011. The company's focus has predominantly been "hypercasual" smartphone games and its titles – which include the likes of Shootout 3D, Bake it and Off The Rails 3D – have been downloaded over 450 million times worldwide.
The studio's approach is certainly unique; it gives its staff the chance to 'game jam' their ideas during weekly 'Creative Wednesdays' events – some of these concepts have actually been adapted into full-blown games. The company is also keen to ensure that all employees are rewarded for its commercial success via a profit-sharing scheme – a scheme which, in just over one year, paid out over £1 million to its staff.
The company has been growing in the last few years, and in 2019, Kwalee – which means "Wait for me" in Australian Aboriginal and is named after Darling's grandfather's sailing boat – entered the publishing arena for the first time with Rocket Sky! from developer DP Space AG.
It's an exciting time for Darling's studio, and things are getting even more interesting. Kwalee is about to enter the console arena with TENS!, which we exclusively revealed during our inaugural Nintendo Life Indie Spotlight. Based on the original smartphone version from 2017, TENS! is a combination of Sudoku-style number puzzles and the block-dropping games like Tetris and Columns, and mixes competitive multiplayer with a single-player campaign mode.
"For us, the most exciting aspect of TENS! on Switch is the competitive multiplayer," says Simon Platt, Head of Development at Kwalee. "Like with other predominately single-player puzzle games like Tetris and Puyo Puyo, multiplayer adds a great new twist to the formula and works perfectly with the Joy-Con."
Darling feels that making the leap to Switch is a natural evolution for the team, despite its traditional focus on smartphone games. "While mobile games and, in particular, the hypercasual genre is still very much a focus for us here at Kwalee, we're always looking for ways to take our creativity forward and with TENS!, the Nintendo Switch felt like a natural fit. In addition to that, the overwhelming majority of our team members are avid Switch players, so for years now, there has been interest internally with making something for the platform and seeing where we can take it. The Switch excites us, similar to how mobile phones, their accessibility and capabilities still excite us. So while it might sound like a big step, it actually feels like a really natural one for us."
Platt is particularly proud of the game's Adventure mode, which should go a long way to making it a more long-lasting and robust experience – a prime consideration when you're launching a game on console. "The adventure mode on TENS! changes up the standard formula found on the endless puzzle mode, and as you progress through it, will be presented by unique challenges that alter the board and how you'll need to play the game," he explains.
"For example, there are five different 'Hazard' tiles that, throughout your adventure, will be placed on the board in varying combinations – this will surely keep you on your toes as you progress. A 'Pusher' tile might send the dice you just placed elsewhere on the board, while 'Burners' will cause any dice placed to be burnt away. Boss battles punctuate the adventure mode experience and provide a back-and-forth feel, which altogether results in more risk and reward than the regular, endless puzzle mode. In short, there are lots of ways that keep TENS! changing and evolving as you play, so it isn't just the puzzle you find on the day your download – there's a lot to unravel and adventure mode its a great vehicle for this discovery."
According to Darling, TENS! could be the first of many Kwalee titles we can expect to see on Switch. "For now, we are focused on launching the game and seeing the reception it gets from players. We hope players enjoy it as much as we do, and look forward to bringing more to the game over time and building on the many puzzles it'll have to offer on launch. Beyond that, who knows? Mobile gaming is at the core of what we do, but we're not going to be restricted or pigeon-hole ourselves into being a mobile-only company, and as we grow that could mean more Switch releases. We're open to more and above all, what ideas are the most interesting. From there, we can decide where they'll work best!"
For Darling, releasing TENS! on Switch isn't just an exciting new chapter in the history of Kwalee, but something of a return for him personally – Nintendo is a huge part of the Codemasters' story, after all. "The launch of TENS! marks a significant return for me," he says. "It's not only a return to a Nintendo format, but also to something that isn't a mobile phone! I'll always be excited by what we can create on a mobile, but I am extremely happy to see Kwalee trying new things and taking our work to new places. TENS! on Switch marks what been a big year for Kwalee – new studios, new games, new teammates and now a new platform. It makes me even more excited for the future."